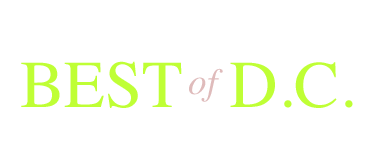 Best of D.C. Winner for Seven consecutive Years
Seichou Karate has been awarded the best karate dojo within the D.C. metropolitan area 6 years running. This acknowledgement is a testament to our our instructors, their passion, and are amazing students.
Over five years, my son has grown bigger, stronger and faster. I guess that was going to happen in any event. As I write this, my son is now an 11 year old "purple-belt". He is proud of his accomplishments in karate and looks forward to his training. Seichou Karate® is a big part of my son's life and it has directly contributed to his confidence and his natural sense of fairness and humility.
It appealed to me as an atypical mind/body experience – a respite from the stresses of life, a way to heal and challenge myself, while improving my physical conditioning and mental focus. Seichou Karate® is an alternative to singular, one dimensional, training.
The cultural as well as physical training has been a wonderful combination for the boys. They have developed physical strength, while learning to control movement, through an ancient art form that provides both spiritual as well as physical development.
More self-esteem. I suspect that most men, admittedly or not, want to be courageous and self-assured in a masculine sense. This has nothing to do with macho mannerisms, but with a natural assertiveness. I feel that I lack it, but Seichou Karate® is the place to get it.
I have gained a good level of fitness, balance, and self control. Although I consider that I have good self esteem, karate has helped me become more assertive. In addition, I have gained the confidence that I would be able to defend myself if faced with a threatening situation. Karate has made me more aware of my surroundings. I have also learned about the Japanese culture and have come to appreciate it.
At age six my son was attracted to karate because it was cool and he thought it might help him become a "super-hero". Five years later, karate is still cool even if my son has moved on from his fantastic "super-hero" phase. His karate training involves lots of strenuous, well-supervised exercises involving combinations of punches, kicks and blocks as one might expect. However, I have been most pleased and impressed by the pure and authentic lessons he has taken to heart regarding discipline, commitment, respect and tradition.
I would describe Seichou Karate® as the builder of gentle warriors, because Richard Romero teaches how to overcome fear of physical contact and intimidation, while instilling an understanding that to fight is serious and great fighting skills must never be misused.