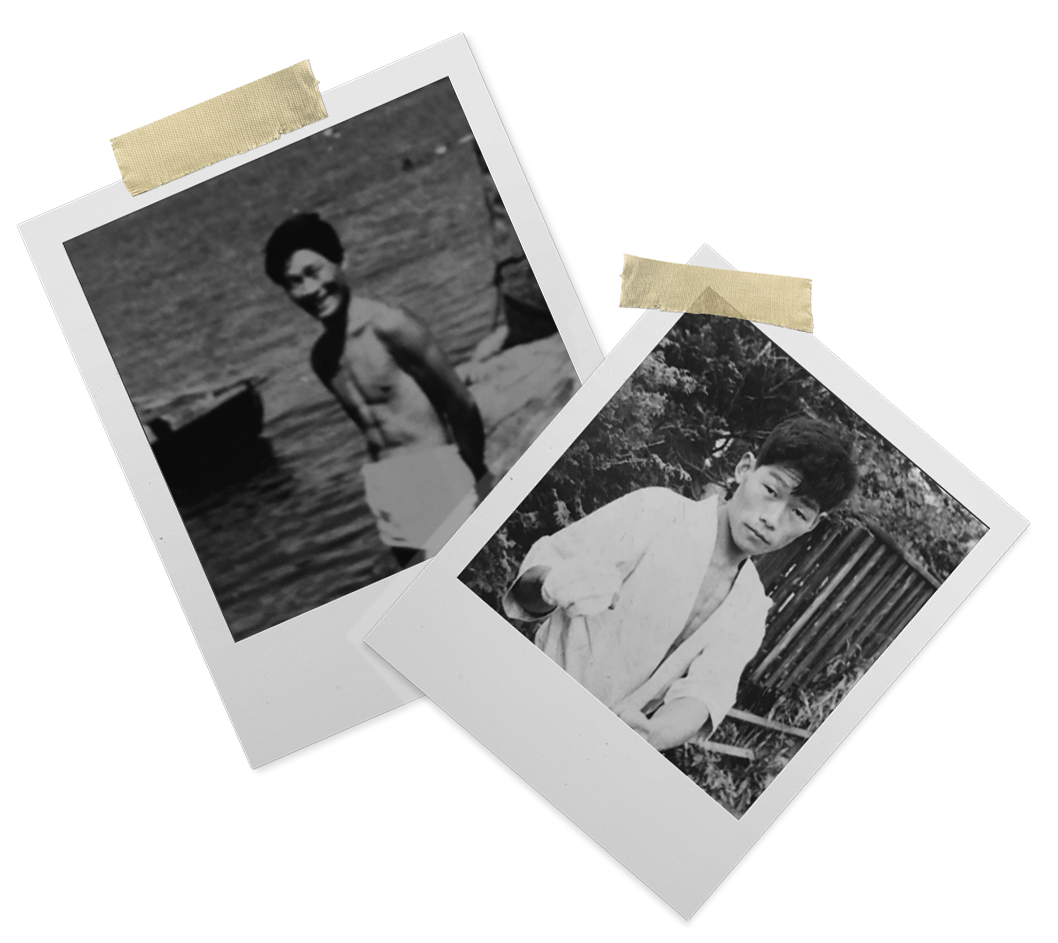 In 1966, a 30-year old karate instructor who had just completed 100-kumite traveled from Tokyo to New York at the request of the owner of the White Plains School of Self-defense.
He came with the intention of doing his teacher's bidding: to build the reputation of Kyokushinkai Karate in the United States. However, it was not his intention to remain in the U.S. Rather, he hoped to return to Japan to become an architect.
That young man was Sensei Shigeru Oyama. In 1966, neither his instructor, Mas Oyama, nor his U.S. sponsor, imagined that Sensei Oyama would inspire tens of thousands of students across the Americas, Europe and Asia to be strong for themselves and their loved ones, to seek out and accomplish ambitious goals, and to make the world a better place. Even Sensei Oyama could not have imagined that his efforts would be requited with admiration, impassioned loyalty and love from thousands of students and families whose lives he would touch.
After recognizing the charisma and unsurpassed teaching ability of young Shigeru Oyama, Mas Oyama changed his mission: "You will die in the U.S.," ordered the Kyokushinkai-kan Founder. Dutifully, instead of returning to Japan, over 50 years Shigeru Oyama built a powerful legacy of unsurpassed karate excellence that touched every corner of the globe. During his journey, "Sensei Oyama" became "Shihan Oyama" and "Shihan Oyama" became the "Soshu Oyama" whom we know today.
Sadly, on February 14, 2016, Soshu Oyama fulfilled Mas Oyama's command when he passed away at home with his beloved wife, Patricia, by his side. However, six months before his death, Soshu Oyama proclaimed that his work was not yet completed. So, he resolved to record his thoughts on his 70-year career in Japanese karatedo and from August to the following February Soshu worked diligently with his student, Shihan Richard Romero, to record his philosophy on karatedo in a book.
"I am delighted that Shihan Romero has fulfilled my husband's wish that this book be published because it encapsulates his last thoughts on karatedo and his hopes for the future of this art form."
Mrs. Shigeru Oyama
K.K. ~ Jan. 2017
Thrilled by the book and wonderful lessons that I will cherish. As one of Soshu's many blackbelts I have missed him. This is a great testament to his life and work. A great achievement! Osu!
H.C. Feb. 2017
This book is wonderful! It brought back so many great memories and I feel that he is talking out loud to me. Shihan Romero has done a great job and given a real special gift to all of us who trained so hard under him and who knew him so well!
B.G. Feb. 2017
A terrific book that brought back very fond memories of training and friendships. We will all miss Soshu. Osu!
N.O. Feb. 2017
This is a great book on Soshu Shigeru Oyama's Karate and life philosophy. Soshu Oyama was not only a great Karate instructor, he was very wise and insightful as well. That all comes through in this book and I highly recommend it to ALL students of traditional Japanese Karatedo and other martial arts. Special thanks to Shihan Richard Romero for his input and seeing this project to it's completion. I had been a student of Soshu Shigeru Oyama since the early 1970's and reading this book makes me feel that Soshu is right there teaching and guiding me as he did when I was training under him in his Dojo all those years ago. I am so grateful to have this last testament of a great master of Japanese martial arts. Highly recommended. Osu!
K.B. ~ Jan. 2017
The book itself is amazing. It is almost like Soshu is right here passionately teaching his philosophy along with his Karatedo all these years in the Dojo. I think it is essential for ALL of Soshu's students to purchase a copy of this fine last testament in the form of this book. I hope you sell a million copies. Not only Soshu's students, but anyone studying Japanese martial arts should read this book. I learned so much about Soshu I did not know myself from this book.
P.A. ~ Jan. 2017
I must write to thank you for writing such an outstanding book on a true martial art treasure, Soshu Oyama. I have read hundreds of books on martial arts and I can say without reservation this book is one of the best I've ever read. I literally could not put it down. I am a taekwondo stylist and competed in several knock down competition years ago, one that was USA OYAMA promoted in Fairfield, Connecticut. The respect I have for Soshu Oyama and his teachings is second to none. Your book could not come at a more needed time for the martial arts community. Every martial artist regardless of style or system should read this sure to be classic book. Part of my students' black belt requirements is to read books that will inspire, educate and improve their lives. I am requiring all my black belts to add '121 Thoughts on My Life in Karatedo.'