Virtual Karate and Interactive Classes

Anywhere. Anyplace.
Seichou LIVE™ real-time streaming.
Whether you're a complete beginner or you want to step up your training, get the full Dojo experience at home with Seichou LIVE™.
Having a consistent training routine is vitally important to gain optimum results and build your martial arts skills progressively. With busy schedules and lifestyles, it's not easy to physically attend every class. Seichou Karate brings the dojo to you through Seichou LIVE™.
This new program brings world-class instructors, workouts, and training curriculums directly to you, in the comfort and convince of your own home.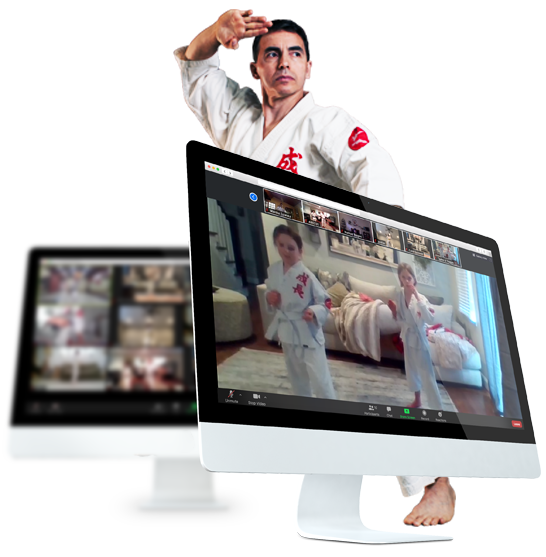 The Ultimate Virtual Experience
Seichou LIVE™ allows all participating students to fully immerse themselves in learning Karate from world-class instructors and educators.
Library Access
Seichou LIVE™ membership allows students to review and learn from all past "virtual classes." Each live streaming class is recorded and archived for future instruction and learning.
2 sessions per week
45 min Sessions
4 sessions per week
45 min Sessions
4 sessions per week
45 min Sessions
Saturday Promise
(Children ages 4&5)
1 Session per week
30 min Sessions
Saturday Promise
(Children ages 6+)
1 Session per week
30 min Sessions